Blog
Mud Floods
- 2019-12-14
Rain and mud floods. We are used to floods and mud,sand and other debris that causes big problems for pool owners in South Africa all over the country. What most pool owners still don't know is how to get all of that mud out of the pool without draining the conplete thing. Try and scoop out as much as possible floating debris. We suggest tha...
more
Why Ecoclear recycled glass filter media and not silica sand.
- 2017-08-25
Today we are talking about filter media again because it is so important to make sure that your filter system is in perfect working order for the pool water to be crystal clear. Ecoclear is 100% recycled glass.  That in its self will make you want to rather use it instead of silica sand. It is a bio resistant product that is much lighter th...
more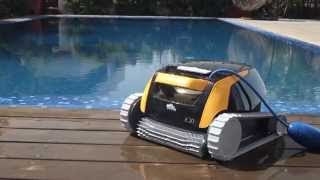 Dolphin E20
- 2015-07-26
Dolphin E20 Yes, i know i said i would talk more about pool safety and how to keep your family safe near the swimming area, and i will because it is a very important topic, but something amazing came up that i just can't keep to myself anymore!!! The NEW Dolphin E20 Robotic Pool Cleaner will be in our shop by the end of Aug 2015!! ...
more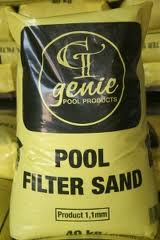 HOW TO CHANGE SAND FROM A SAND FILTER.
- 2015-07-14
How to change sand from a filter. It is so important to clean your filter sand or just simply replace it. Filtration is very important to keep water clean and healthy.  I have found that everyone has its own way of cleaning the sand filter but it all comes down to one thing...get the sand out, wash the filter without breaking filter ...
more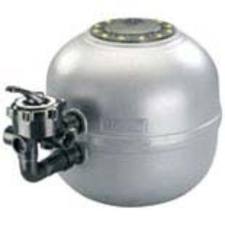 FILTRATION AND CIRCULATION
- 2015-07-11
Filtration and circulation.   Filtration is defined as the passage of a fluid through a porous medium to remove matter held in suspension.  Filtration is a very simple process.  As the fluid (in this case the pool or spa water) passes through a media of sand, diatomaceous earth or fibrous material, particles are trapped wit...
more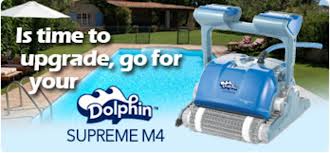 DOLPHIN ROBOTIC POOL CLEANERS
- 2015-07-10
Elene's Pools is a Dolphin Supreme Dealer All Elene's Pools shops will always give you the best deal on a Dolpin Robotic Poolcleaner. Give us a call NOW!! 0126536290 and speak to Sharen to book a FREE demo at your pool. Yes FREE demo!!! Also ask her about the M3 and M5. About the M4: Step-up to a new experience with this wall-c...
more